UHPH Platform joins the 11th edition of the World Urban Forum (WUF) that will take place in the Polish city of Katowice from June 26 to 30, 2022. The theme of this edition will be "Transforming our cities for a better urban future.
Participate in all our activities and events!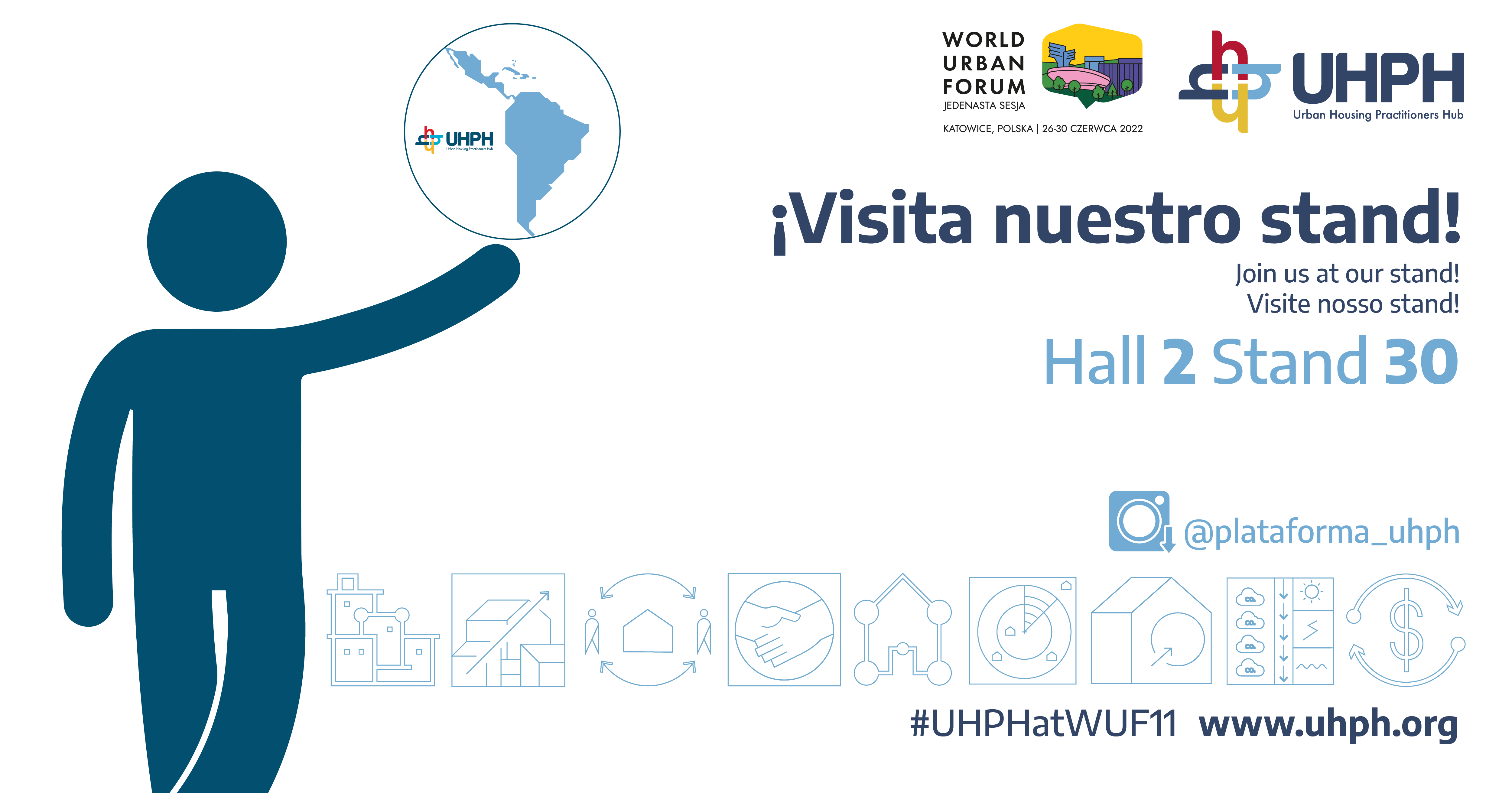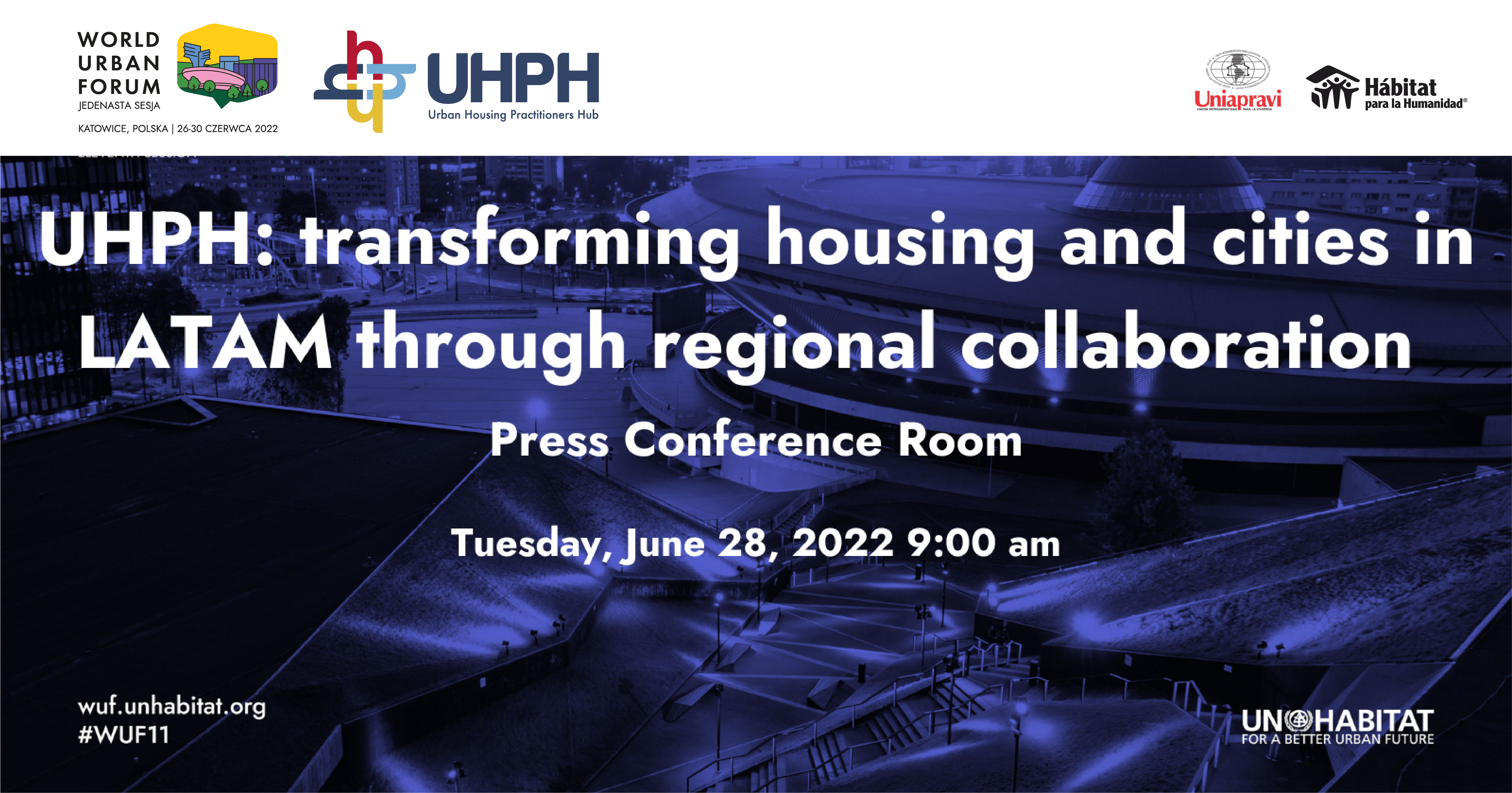 Press Conference
UHPH: transforming housing and cities in LATAM through regional collaboration
The UHPH Urban Habitat and Housing Practices Platform will present the progress of the Latin American and Caribbean region, as well as its transformation in terms of housing and urban habitat through a comprehensive vision and multi-stakeholder collaboration.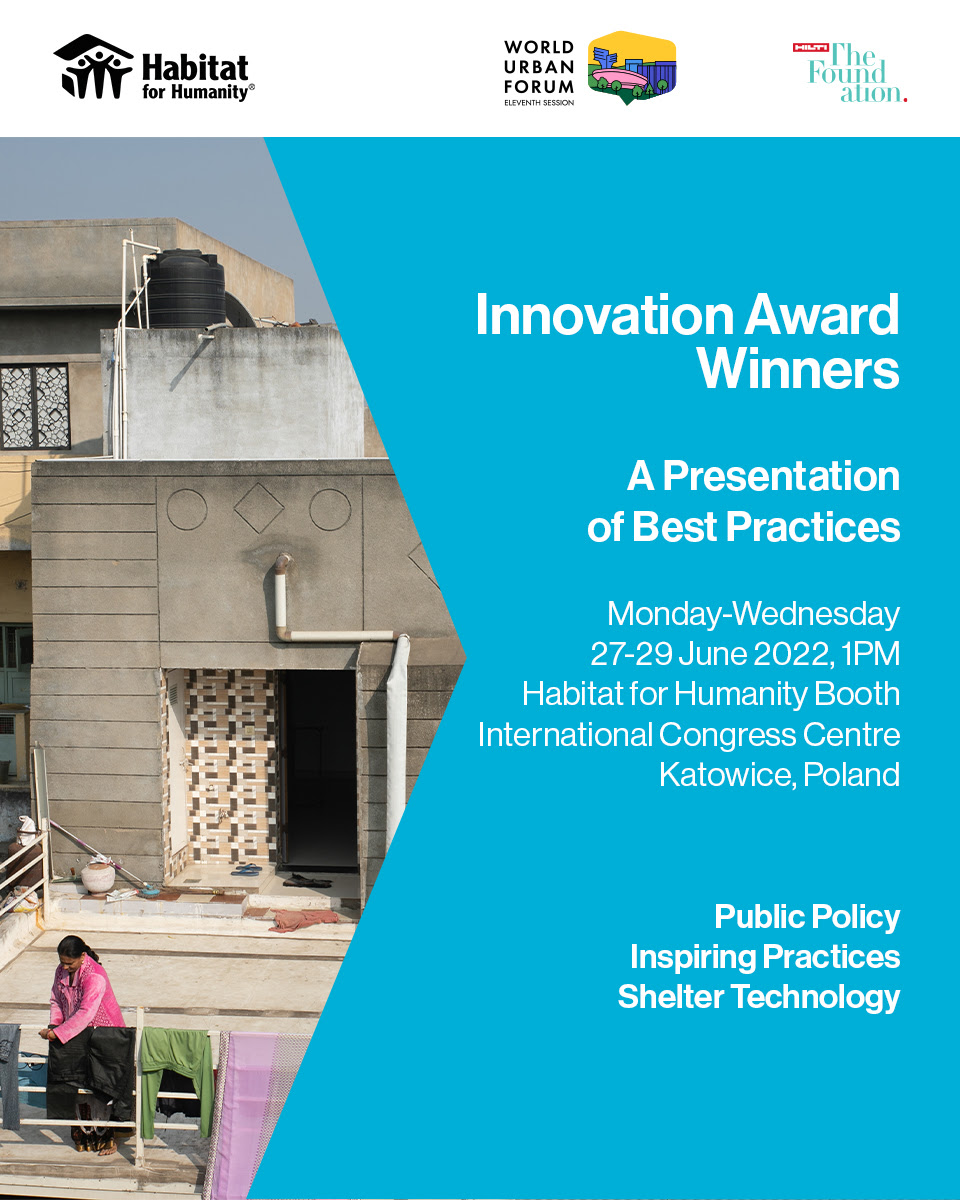 Innovation Award Winners + UHPH Contest, a presentation of best practices
Over the past year, Habitat for Humanity has scoured the African, Asia-Pacific and European regions to find people and organizations that have innovated technologies, policies and practices to facilitate access to decent, disaster-resilient services and affordable housing. . In Latin America, through the UHPH 2021 Contest, the best Inspiring Practices for Sustainable Habitat, Inclusive Public Policies and Technologies for Housing were identified.
From June 27 to 29, Habitat for Humanity will gather the winners, from 13:00 to 13:45 (Katowice time, POL) at the International Congress Center in Katowice, Poland at the Habitat for Humanity Booth during WUF11.